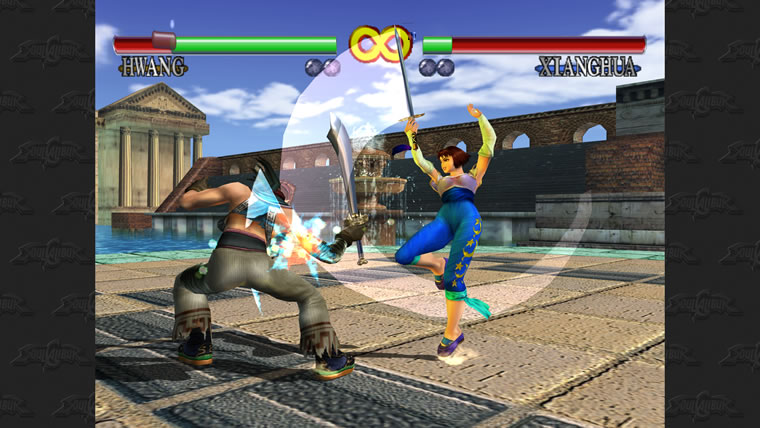 The very first of the "Soul Calibur" video game series, "Soul Edge," left us all begging for more quarters in 1998.  (FYI, quarters were used for arcade machines for those of you who think that "Call of Duty" is a classic game).  Now we have the pleasure of reliving those exciting KOs on your iPhone/iPod/iPad.
Namco Bandai has revealed that they are working with Apple on releasing this game for the iOS.  There's no specific release date as of yet, but the rumor is it will be released sometime in mid January of 2012.  "Tekken" has also been rumored to come out, but that's a  rumor that's over two years old.
I'm hoping more games like these come out in the future.  I'm still not sure if the iPhone is a viable competitor as a mobile console, but since it was able to handle more high definition games as of late, I think "Soul Calibur" will play just fine.  The controls may be a bit difficult because there are no actual joysticks, but it'll still be a nice time killer.  Arcade games on the iOS are only fun if the controls are easy to handle.  Having a D-Pad on screen never works out too well.  Doing combos and tricks in "Soul Calibur" may prove to be very difficult.
It better be worth the asking price (which is also TBA).